OBAGI
Eye Area
Your eyes say a lot about you, and if you don't take care of the skin around the eyes, it can make you look older and tired. The delicate skin around the eyes is much thinner than the skin on the rest of your face, and as you get older, the tissues and muscles supporting your eyes weaken and may start to sag. Without good skin care targeted around the eye area, fine lines and wrinkles, dark circles, under-eye bags, and puffiness may begin to appear right before your eyes.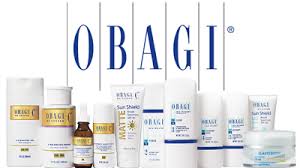 OBAGI
Only available through physicians and skin care professionals, OBAGI skin care is designed to minimize the effects of aging, sun damage, acne, dryness, and other skin concerns, promoting a healthier look to the skin. The prescription-strength formulas of OBAGI provide gentle nut effective treatments for a variety of skin conditions.
OBAGI Blue Peels®
In-office facial chemical peel procedures performed by professionally trained specialists such as Dr. Amy Vaughan Dermatology are used to help reveal younger, healthier-looking skin one layer at a time.