Dr. Amy Vaughan
Amy A. Vaughan, M.D., is a licensed board certified dermatologist who has been in private practice since 1996. Dr. Vaughan is a native of West Virginia. She received her Bachelor of Science Degree from West Virginia University and is a graduate of Marshall University School of Medicine. She completed her Dermatology Residency at the University of Cincinnati Hospital, where she served as chief resident. She is Board Certified by the American Board of Dermatology, and is an active member of the American Academy of Dermatology (AAD), American Society of Dermatologic Surgeons (ASDS) and the West Virginia Dermatologic Society (WVDS) where she served in the past as Secretary/Treasurer, Vice President and then President. Dr. Vaughan also served as a Clinical Associate Professor with Marshall University, Joan C. Edwards School of Medicine, for over 20 years educating residents and medical students at the monthly Pediatric Dermatologic Clinic.
Dr. Vaughan established Amy A. Vaughan Dermatology, PLLC, in 2006, in an effort to provide superior skin care and bring the latest technology and techniques in adult and pediatric dermatology to the Tri State region. She is highly regarded as an authority in general and cosmetic dermatology by both patients and fellow dermatologists in the Tri State area with over 20 years of experience. Dr. Vaughan has achieved a Diamond Level partnership with Allergan, one of the largest pharmaceutical and medical aesthetics companies in the world. Dr. Vaughan is a Certified Master Injector with Botox and dermal facial fillers with Allergan and recently joined Dr. Ben Moosavi, a board-certified plastic surgeon, in 2022 to offer the highest of excellence in aesthetic medicine at The RETREAT Aesthetics and Vitality Center, a medical spa where Dr. Vaughan now performs all of her cosmetic dermatology procedures. 
Dr. Amy Vaughan and her experienced staff members are proud to provide both adult and pediatric patients with competent and compassionate care and welcome the opportunity to provide general and surgical dermatology treatment for a lifetime of healthy beautiful skin.
Dr. Meagan Shepherd
Dr. Meagan W. Shepherd is a Diplomat of the American Board of Allergy and Immunology and has over 10 years of experience in treating allergies, asthma, and immunodeficiency.  Dr. Shepherd is a local resident to the area, growing up and currently residing in Wayne Co, WV.  She attended Marshall University for her undergraduate studies in molecular biology and attended Marshall University Joan C. Edwards School of Medicine for her Medical Degree.  Following her graduation in 2007, she completed her dual internship and residency in Internal Medicine-Pediatrics at Louisiana State University Health Sciences Center in New Orleans.  She then completed her fellowship in adult and pediatric allergy at The Ohio State University and Nationwide Children's Hospital.

Following fellowship, Dr. Shepherd returned to her hometown and joined the faculty of the Department of Pediatrics at Marshall University Joan C. Edwards School of Medicine.  During her time there, she advanced to the rank of Associate Professor and participated in leadership of the Pediatric and Internal Medicine-Pediatrics residency programs as well as both basic science and clinical teaching.  She also performed clinical and industry research, bringing to patients the opportunity to locally participate in clinical trials, and winning multiple grants for her research.  She authored many scientific journal articles and book chapters.  Dr. Shepherd is also renowned for her dedication to better allergy testing and treatment methods and is an inventor on multiple patents for an allergy skin testing device.

Dr. Shepherd is known for her dedication to patient care in the Appalachian region, focusing both her research and clinical practice in this area.  She has served as the Primary Consultant to the West Virginia Newborn Screening Committee for Severe Combined Immunodeficiency (SCID)/ Member of West Virginia Newborn Screening Advisory Committee since 2014.  Dr. Shepherd is also active on a national level, having recently been invited to serve on the Board of Regents for the American College of Allergy, Asthma, and Immunology in addition to her multiple other roles within that organization including chairing multiple committees and serving on several editorial boards and leadership positions.  She is additionally a Fellow in the American College of Allergy, Asthma, and Immunology and a Fellow in the American Academy of Allergy, Asthma, and Immunology. She is a member of both the Clinical Immunology Society and the American Contact Dermatitis Society.  She has received awards for both teaching and her clinical care, including the Castle Connolly Top Doctor award.

Dr. Shepherd is very excited to join Dr. Amy Vaughan to advance her practice and to be able to provide personalized care for patients. She plans to continue her work with primary immunodeficiency patients and additionally focus on environmental and skin allergies, including eczema, contact dermatitis, and hive and swelling disorders, as well as food allergy, eosinophilic esophagitis, insect and drug allergy, and asthma. She is particularly interested in providing a practical approach to treatment as well as new and state of the art immunotherapy to patients in our area, improving their ability to tolerate or overcome their allergies and to focus on improving their lifestyles and lives. To learn more about Dr. Shepherd's treatments please visit her website here.

Dr. Shepherd is married to a fellow physician and has three little boys and three fur babies. In her spare time, she loves decorating her house, spending time with her family, entertaining friends, reading, and taking naps with her cats.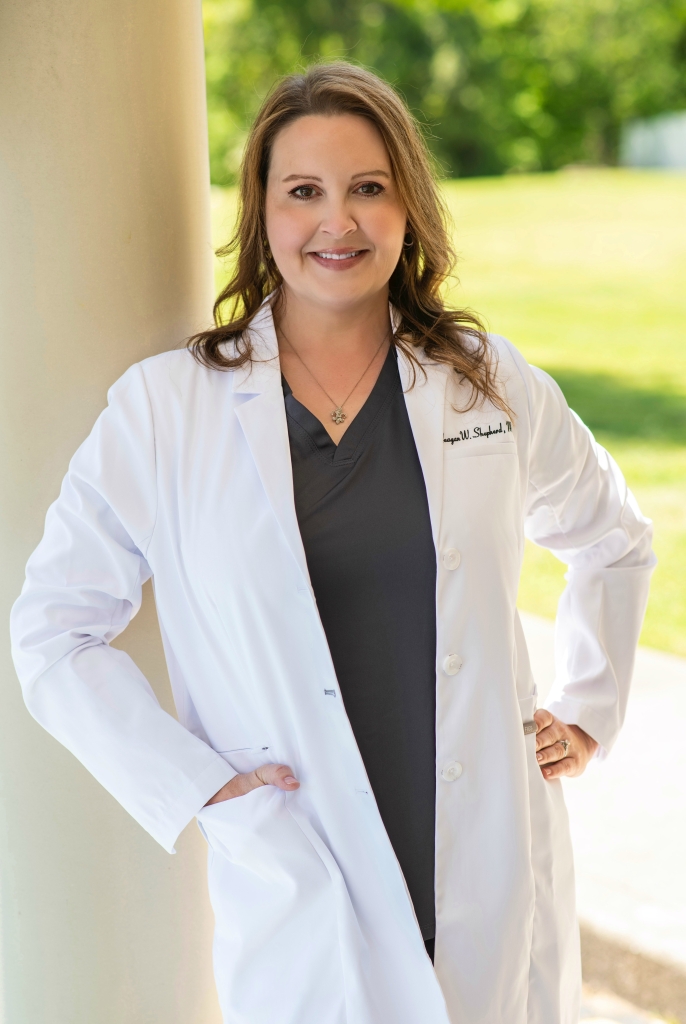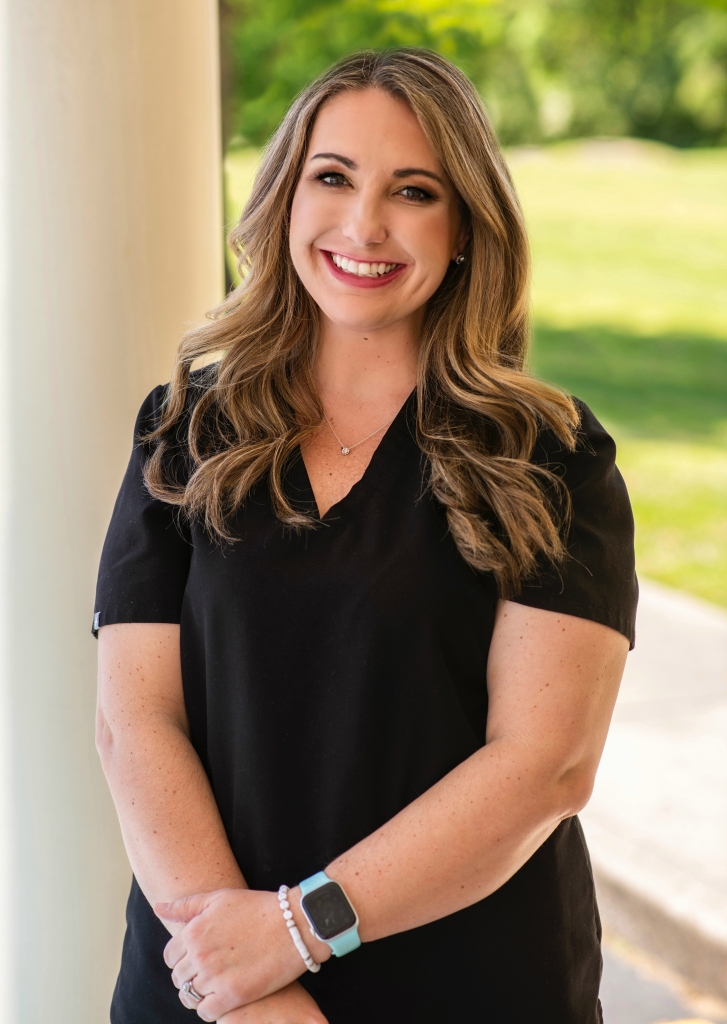 Megan S. Staton 
Family Nurse Practitioner
Megan S. Staton, is a licensed board certified Family Nurse Practitioner (FNP-BC) who joined Amy A. Vaughan Dermatology, PLLC in August of 2018. Megan graduated from Hurricane High School in 2009 and went on to pursue her nursing degree at Marshall University. She graduated as a Registered Nurse and joined Cabell Huntington Hospital in 2013. Megan has over 5 years of experience in the Emergency Department at CHH handling adult, adolescent and pediatric acute care. Her dermatology interests include general skin care as well as performing minor surgical procedures and is a current member of the DNA (Dermatology Nurses Association).
Megan is currently accepting new patients and welcomes the opportunity to provide the best possible dermatological care.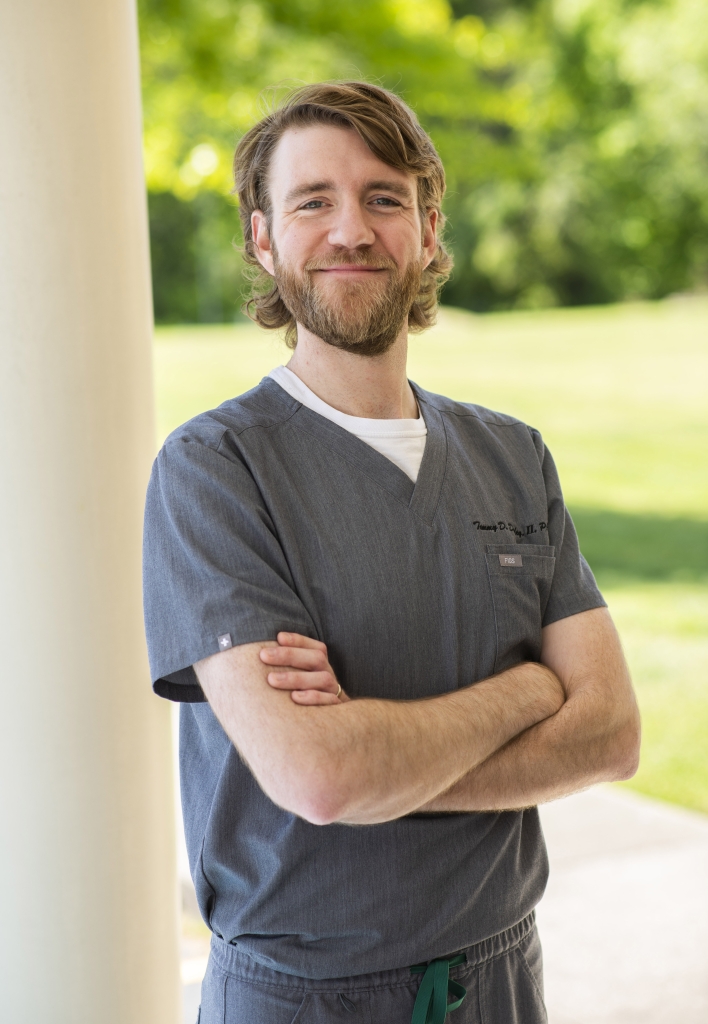 Tommy Dooley 11 
Physician Assistant
Tommy Dooley II, PA-C, is a board certified Physician Assistant and southern West Virginia native. Tommy graduated from West Virginia University with a Bachelors of Science in Exercise Physiology in 2015. He then went on to complete his Masters of Science in Physician Assistant Studies at Alderson-Broaddus University in 2017. Tommy began his medical career in the urgent care field, and transitioned to dermatology in 2019. He has completed extensive dermatology training including completion of a Diplomate Fellowship with the Society of Dermatology Physician Assistants. During his downtime he enjoys spending time with his wife and two dogs and learning all things IT related.
Tommy is currently accepting new patients and welcomes the opportunity to provide the best possible dermatological care.